Observation
What you see.
The starting point for addressing any equine health related issue is your observation.
YOU ARE OBSERVING
Stiff Neck or Back, Resists Lateral Bending
Summary
This observation can be split into cases that are obvious in the horse at the walk, and more subtle cases of not bending sufficiently under saddle. In severe cases, horses are so stiff they have difficulty reaching their feed or water.

Training, riding and physical conditions can all contribute to an observation of seeming stiff under saddle. If your vet has ruled out physical causes, then you can focus on training and riding.

Code Yellow

Contact Your Vet at Your Convenience for an Appointment
You also might be observing
your role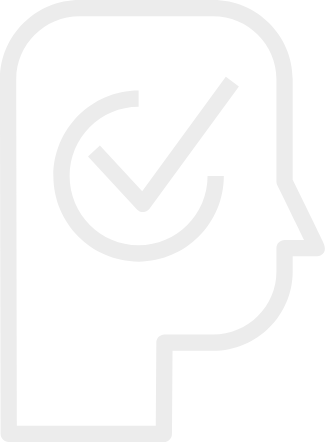 What To Do

Skills you may need
Procedures that you may need to perform on your horse.
your vet's role
Questions Your Vet Might Ask:
Has the horse been vaccinated recently?
When did you first notice this?
When did you last think your horse seemed normal?
How is your horse's attitude and appetite otherwise?
Is the horse current on vaccines, including encephalitis, West Nile and Rabies?
What are the results of the Whole Horse Exam (WHE)?
Does the stiffness seem more in the neck or back?

Diagnostics Your Vet May Perform
Figuring out the cause of the problem. These are tests or procedures used by your vet to determine what's wrong.

Diagnoses Your Vet May Consider
The cause of the problem. These are conditions or ailments that are the cause of the observations you make.

Treatments Your Vet May Recommend
A way to resolve the condition or diagnosis. Resolving the underlying cause or treating the signs of disease (symptomatic treatment)