What exactly is HSVG?
Horse Side Vet Guide® is a constantly growing custom-built relational database of equine health information.  You can download the HSVG app from iTunes for your iPhone (iPad) or from GooglePlay for Android devices for a few dollars and use it without cell service or an Internet connection.  You can also search the HSVG knowledge-base for free on this website by signing up with a valid email address.
HSVG contains concise information about common equine health problems to rare diseases. Records are contained in 1 of 9 categories and are extensively interlinked, providing a uniquely contextualized approach to any equine health issue. Newly accessible records are flagged as "new" – both in this website and in the mobile application. For more information about these categories, see What's Wrong With Mr. Ed?
---
How do I use HSVG?
Enter a word or two that describes what you are looking for into the search bar at the top right of this page, search for information based on equine anatomy, or browse the 6 lists of fast facts.
It is best to begin with your observation. What do you notice? …  runny eye, wobbly, not eating, broke into feed room, depressed, wound to pastern… You get the idea.
---
Why buy the app if I can search HSVG for free on this website?
HSVG was originally intended to be used as a mobile application – literally  "horse side" – in the stall, on a trail ride or at an event.  Only a limited number of website pages are optimized for mobile viewing. For the best user experience on smaller screens – tablets and smartphones – and for access to most of the content in HSVG without cell service or an Internet connection, we suggest you purchase the app.
---
Can I use the HSVG app without cell service or an Internet connection?
YES – All of the text records in HSVG that are downloaded to your device are available to you without an Internet connection.  Important videos and media are also available to you without an Internet connection in the QUICK REFERENCE section.  However, in attempt to keep the size of this app reasonable, access to many other videos, media, and outside resources do require cell service with an Internet connection.
---
Is the HSVG app available for the iPad? – I can't find it on iTunes!
YES – HSVG was designed for and is currently available for the iPhone.  BUT it can be downloaded and used on an iPad.
Just search for it under "iPhone only" (while on your iPad), because it will not show up in the search results if you search for it under iPad apps (it's an Apple thing…).
---
Why doesn't HSVG tell me precisely what is wrong & what to do?
HSVG contains practical advice, suggested skills, and questions to discuss with your vet.  It provides helpful information about equine healthcare from the moment you notice a problem with your horse – Your Observation.  HSVG is of value in an emergency and non-emergency, and it helps you distinguish between the two.
Importantly, however, HSVG is not structured as a simple decision tree that takes you down a singular path based on your input. HSVG is not a substitute for your local veterinarian. HSVG does not – and cannot – anticipate and address all of the subtle variations and unique circumstances associated with your horse's health. HSVG is not intended to help you make a diagnosis. That is your veterinarian's job.  See AVMA VCPR.
What if I don't have a vet?
---
Consider the following when making this important decision:
•  Education & Specialized Training
•  Practice Philosophy
•  Communication Skills
•  Hours & Location
• Services Offered
•  Emergency Services
• Cost – Payment Policy/Methods

The American Association of Equine Practitioners (AAEP) & Bayer HealthCare Animal Health offer "Get a DVM" – a free web-based service that can help you find an AAEP member veterinarian in your area – AAEP – Get-A-DVM.
 The Infamous Dr. Google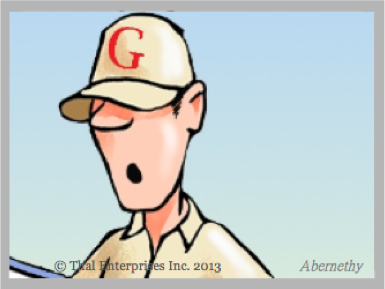 A note regarding Dr. Google:  Yes – he is free, available day or night and on holidays, and has LOTS to say.  However, keep in mind that Dr. Google is often dead wrong.
---
Use the Internet responsibly when searching for equine health information. It should be used as a supplement to a good relationship with your local veterinarian – not a substitute.
---
HSVG is missing something. I can see the title but there is no content…
HSVG is a constantly growing database of equine healthcare information. Although it currently contains a wealth of information about equine healthcare, it is not complete – and never will be.  Additional observations, diagnostics, diagnoses, treatments, skills, supplies, media, terms & topics and outside resources are added to HSVG on an ongoing basis.  If your search turns up zero results, send us an email with the words you are searching and we will add that information soon!
We continuously add and update the records in HSVG. We have placed great emphasis on completing the MY OBSERVATIONS records first. These records are the most important because they are the starting point for addressing any equine health-related issue.
You can find "full access" records with a keyword search, in the alphabetical browse lists (app only), and hyperlinked inside other records. Incomplete (or "partial access") records are listed inside full access records, with no hyperlink. Many other records are hidden from view, and will be available later.
After we complete a partial or hidden record we change it to "full access" and it becomes immediately available to you after you synchronize your mobile device. Pretty neat, huh?
---
Bad Link?
We check and update the Outside Resource URL links quarterly.  However, if you find a bad one please let us know.  We will fix it right away!
---
I've got a great picture of that…
If you have a photograph or video that clearly illustrates any equine healthcare issue, please let us know. We would love to consider including it in HSVG.  We are constantly adding and improving the quality of images, videos and other content found in HSVG.
---
If you have any other questions or concerns, please contact us!