Antibiotics, Systemic Antibacterials & Antimicrobials
Antibiotics (antibacterials) are drugs that kill bacteria or stop bacterial growth. Today, some antibiotics are produced directly from microbes, whereas some are synthesized in laboratories. Each has a profile of characteristics that make it more or less useful for a particular medical situation.
Systemic antibiotics are given by 3 main routes: orally, intravenously and intramuscular injection. After giving an antibiotic by one of these routes, we expect the drug to be absorbed over a given period of time, and to end up in different body tissues at different levels for an expected period of time.
Commonly used systemic antibiotics in equine veterinary practice include sulfamethoxazole/ trimethoprim, procaine penicillin, gentamycin, and ceftiofur. Less commonly used antibiotics include metronidazole, enrofloxacin, amikacin and chloramphenicol.
There are dozens of other antibiotics that might be used in very specific circumstances, for resistant bacteria or based on sensitivity results for known cultured bacterial pathogens in a specific case.
Vets know the most common bacterial infections of various organ systems and can make educated guesses as to the bacteria causing them. Generally, we may choose to use drugs with complementary spectra, meaning a combination that kills a wide variety of both gram negative and gram positive bacteria. An example of this sort of combination is penicillin and gentamicin. In other cases, our choice of antibiotic is determined by culture and sensitivity.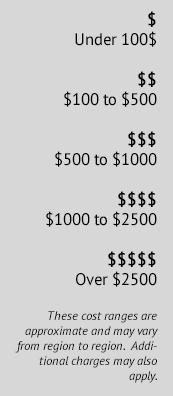 Consider Potential Side Effects & Complications
Antibiotics must always be used cautiously. Horses rely on a massive population of bacteria that colonize the intestine. This population is critical for fermentation and digestion of roughage.
Antibiotics kill a percentage of that population, and can disrupt the balance of bacteria and function of the gastrointestinal tract. In some cases, this disruption can cause overgrowth of undesirable organisms and life threatening colitis. Horses can have allergic reactions to any drug, including antibiotics.
Consider Reasons Not To Use This Treatment
Must be used cautiously in horses that are susceptible to colitis for any reason.
Vets carefully choose antibiotics because the more antibiotic is put into the environment, the more chance for bacteria to develop resistance to the antibiotic. In that case, the drug loses its effectiveness.
Is It working? Timeframe for effect
This depends on the specific drug. Each drug class works in an entirely different way.
Generally, we expect to see evidence that infection is being controlled within hours to days, depending upon the specific nature of the infection.
Signs of success might include a reduced fever, less swelling, improved attitude and improvement in the specific parameters of the organ system we are treating. In the case of pneumonia, for example, we look for improved lung sounds, blood gases, and respiratory rate.
Questions To Ask My Vet
What is your rationale for my horse being kept on antibiotics?
Is there any risk to my horse being on antibiotics?
What is the risk of colitis with the particular antibiotic combination you have chosen?