Rabies is rare but fatal in horses. It poses a similarly grave risk to humans. Infected horses can infect human handlers. For that reason, rabies deserves special consideration.
Rabies vaccines are generally effective and provide peace of mind in the event a horse is exposed to the disease. Rabies is a "core" vaccine, recommended for every equine by the American Association of Equine Practitioners (AAEP).
Rabies is given annually as an intramuscular injection. Depending upon the specific product used, vaccination may either start with a single shot, or a primary shot and a booster in 3-6 weeks. Due to the public health implications of this disease, your vet administers this vaccine. It cannot be purchased over-the-counter.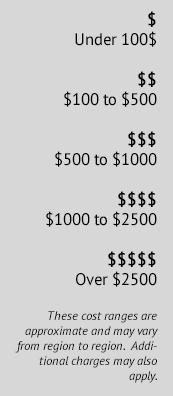 Related DiagnosesThis Treatment Might Be Used for these Diagnoses

Rabies
Consider Potential Side Effects & Complications
The vaccine is generally quite safe. However, as with all vaccines, adverse reactions are possible. Any vaccine can cause local swelling and pain. Horses may be depressed and lose their appetite. Anaphylactic reactions are possible and can cause severe depression, colic, diarrhea or hives.
Consider Reasons Not To Use This Treatment
Not used in foals under 6 months of age born from vaccinated dams. For foals born from unvaccinated dams, vaccination begins at as early as 3 months.
Is It working? Timeframe for effect
A horse should have protection from rabies within weeks after the first series of vaccine. Horses that have received a booster in years following will have a spike of immunity, within a few days after vaccination.
Questions To Ask My Vet
What is the best vaccination protocol for rabies?

Helpful terms & topics in HSVGWritten, Reviewed or Shared by Experts in Equine Health

Helpful Outside ResourcesCredible Equine Health Information on the Internet
Merck Animal Health
Equirab® with Havlogen®
,
Equine Vaccine
Merial
Equine Potomavac® + IMRAB®
,
Equine Vaccine
Merial
IMRAB® 3
,
Equine Vaccine
Merial
IMRAB® Large Animal
,
Equine Vaccine
Boehringer Ingelheim Vetmedica Inc.
Rabvac® 3
,
Equine Vaccine
* Would you like to showcase your equine product or service in
Horse Side Vet Guide?
Contact us
to start the conversation.
RELATED REFERENCES
American Association of Equine Practitioners website. Vaccination Guidelines. Available at:
http://www.aaep.org/info/vaccination-guidelines-265. Accessed 2013.
Wilson WD, Pusterla N. Current Concepts in Equine Vaccination & Infectious Disease Control in Smith BP ed., Large Animal Internal Medicine, 5th ed. St. Louis: Elsevier, 2015; 1437.